Increase your Visibility on the Web with the Best SEO Company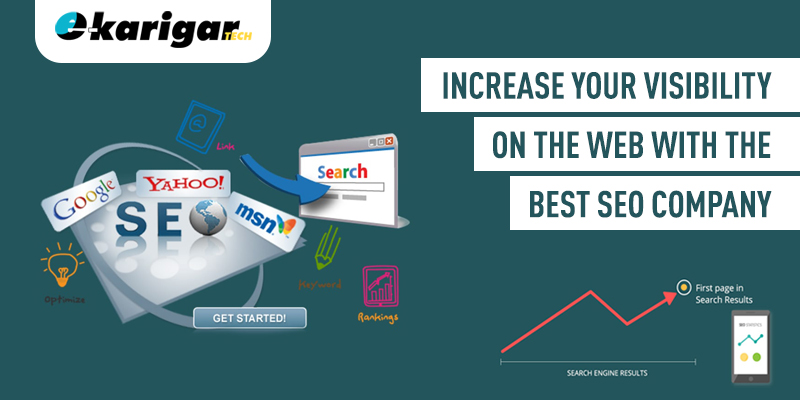 If you've ever heard of SEO, you certainly know that you can do optimization by yourself. However, for you to be sure of having a successful strategy, the most effective solution is to work with professionals. With its expertise, the best SEO Company will be able to provide you a solution to problems you encounter, especially low traffic. Search Engine Optimization experts will analyze your site and give you customized recommendations. You will have a customized service, which fits the requirements of your domain!
Here are some details that will help you make a decision.
Improve your ranking
With controlled techniques, your agency will enable you to have a better ranking in SERP's. Entrusting your SEO strategy to a professional is getting benefit from expert analysis. They apply methods that have proven themselves and that guarantee your results.
Get an SEO audit
This step is crucial because it will help to organize the work that needs to be done on your website. It is during the audit that the expert will make an inventory to see the strengths and weaknesses of the website.
Analysis of the competition
The company you hire will analyze the SEO parameters of your main competitors. It can tell you, among other things, on which words and sentences your competitors are positioning, and why they appear before you in Google's
SERP.
Get a search for relevant keywords
With the help of powerful tools, professionals take the time to find words and sentences that are closest to the needs of your leads. This step is crucial because it allows you to have relevant content. Content quality is important for Google. So, it is advisable to produce qualitative content regularly. This will be a way to retain your readers and a good way to improve the traffic on your site.
Implement on-site and off-site optimization
With its expertise, the best SEO Company will give you a list of things to improve, especially your content title tags, your Meta descriptions or even image tags. It will also give you tips to improve your internal linking and your backlinks.
Tracking and improving various actions
The SEO job does not stop once the strategy has been applied. Search Engine Optimization requires regular monitoring and actions to face the competition. That's why your expert will offer you a permanent follow-up.
Conclusion
Collaborating with a professional in Search Engine Optimization is the best way to increase your traffic. In addition, you will acquire more leads and convert more into customers.