Choose the Best WordPress Company to create a flourishing business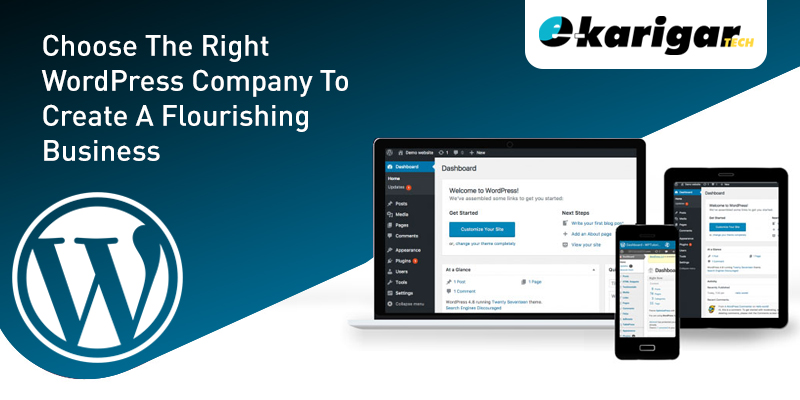 There is no doubt in anyone's mind that one of the most important factors that can affect a company's success is its website. A well-made website can attract thousands of customers daily, while a bad one can push the customers away. You've probably heard hundreds of companies being called the "Best WordPress Development Company in India", and it has made you lost. Worry no more, as we provide you with a list of what to look for in a best WordPress Company.
SEO (Search Engine Optimization) strategies
Many companies offer SEO friendly content. This can drastically change the fate of your business. If you're a new business owner, be sure to look for a company that designs websites in a very friendly SEO matter.
Security and updates
Very often have we seen websites getting hacked due to the WordPress Company being clumsy. If you ever affiliate your company with a WP agency, be sure to do quick research on its security. If you're out of luck, you can always check the reviews for a quick overview of the company.
Customization
We doubt that anyone will be satisfied by the exact same layout of a website for years. Unfortunately, we have seen many companies offer zero customization after the final product is delivered. A good company that will always have your back is a must to create a successful business.
Portfolio
A website that matches your style and theme is definitely necessary for any business. Why would anyone be satisfied with the look of your website if you are not? A quick look at a company's Portfolio can help you decide if their style matches yours or not.
Customer support
A WP company without customer support is like a car without an engine. If you ever face any problems, good luck facing them on their own. Most companies have customer support. But very often have we seen cheap companies lack the existence of customer support.
Plugin support
WordPress is a website building tool that has many features. One of the most distinguishing ones is its awesome plugins. If you ever find yourself with a company that doesn't use effective plugins, get out as soon as possible.
Pre-built themes vs Custom themes
Some companies have nothing but pre-built themes for you to choose from. If you want to stand out from the rest of the crown, affiliating yourself with a WordPress agency that offers custom themes may be necessary.
Summary
A well-made website can attract thousands of customers daily, while a bad one can push the customers away. This post will give you a nudge on how to choose the best WordPress Company.