6 Website Design Principles You Can't Afford to Miss!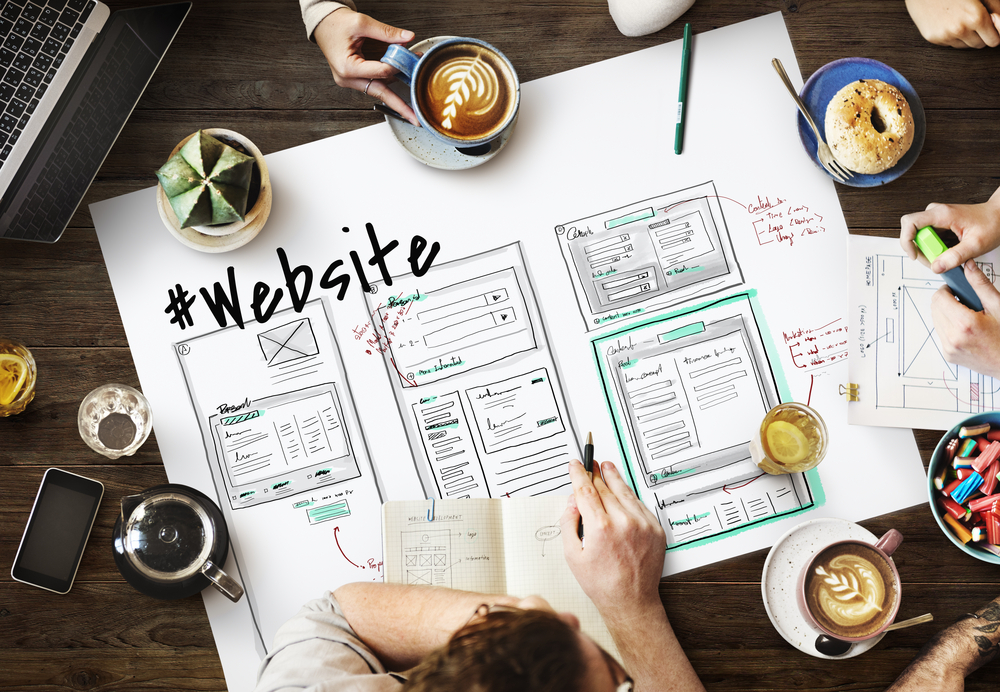 It's rightly said that the design of a website should be judged only by a user and not its owner. Websites with poor design and useability spoil the experience of a user and also affect search engine optimization.
If you also want to create a new website, it is crucial to consider how your users will interact with it. But, what are the fundamental aspects of a good website that we should keep in mind? In this post, we will share all those principles. So let's begin without further ado!
#1 Set the visual appeal according to your brand goal
 If your website design is not aligned with your brand's goal, it can lead to a bad user experience. So, here are our tips to enhance the website's visual appeal:
Always remember the primary goal of your website. It could be anything – generating leads, boosting sales, providing information to your audience, engaging customers with your business, etc.

Before moving forward, keep the business niche in your mind. It can be health & fitness, electronics, e-commerce products, makeup & beauty, fashion clothing, etc.

Choose a color palette for your business website's logo, background, buttons, text, etc. Keep in mind that different colors define different purposes or tones. If your website niche is fashion or beauty, pastel or soft colors are in trend these days, while green, red, and yellow colors are used for food and beverages. You can pick the matching color scheme of your niche by exploring the options on the internet. Alternatively, you can take the help of a professional

website design company

.

The next important principle is to create content according to the goal of your website. For instance, if your purpose is to generate leads, you will need strong copywriting. It all depends on your business goal.
#2 Smooth navigation
Undoubtedly, navigation can make or break your audience's experience. According to Clutch, around 94% of internet users say that smooth navigation is a necessary website feature. This means if your navigation is confusing, then your target audience is likely to close the website, and it can ultimately benefit your competitors. Therefore, consider these tips while designing your navigation menu:
Keep your navigation menu short and simple

Keep fewer options in the drop-down menu to eliminate the confusion

Order the links in the navigation menu as per their importance, not by their names

If you're using the logo in the navigation bar, link it to the home page
#3 Simple website design
Remember that simple design tends to enhance usability, whereas complex design will increase the loading time of your website. Additionally, content and media may look cluttered in complex design, making the user experience poor. Moreover, simple design helps users navigate easily from one page to another.
#4 Organization matters
The website content needs to be logically placed so that it has a good flow or hierarchy. Be it text, images, animation, illustrations, or videos, everything on your website works together to tell the story to the users and help them make a logical decision.
We also suggest using header tags adequately so that users can easily understand the content. Additionally, these tags help the web crawlers index your website appropriately, resulting in improved search engine rankings.
Also, the media on the web pages should be relevant to the text so that your users don't get confused when they navigate through the pages.
#5 Grid-based layout
The major mistake of newbie web designers is — overlooking the importance of a grid-based layout. And that's why their designs lack visual appeal. Grids help strategize your web design properly and keep the content organized. Also, all the elements are correctly aligned, which leads to a polished and crisp design. 
#6 Consistency is the key
Consistency has a significant role in branding. Everything should be consistent according to your brand guidelines — from color schemes to images, videos, animations, and text. Not only will it engage your target audience, but it will also take your storytelling approach to the next level.
Bottom line
Above all, a good design depends on your creativity. So, you can experiment to come up with the best ideas for your website. However, if you want to create a good web design in less time, using tried and tested principles is the best decision. 
On the other hand, if you wish to focus on the growth of your business, then we would suggest hiring designing professionals. Not only will they align your goals with a perfect website design, but they will also enhance user experience to help convert them into your customers.  
If you are on a hunt for expert website services, look no further than eKarigartech. We will ensure giving a voice to your website design so it speaks directly to your audience!