Why You Need a Responsive Website: Benefits and Features Explained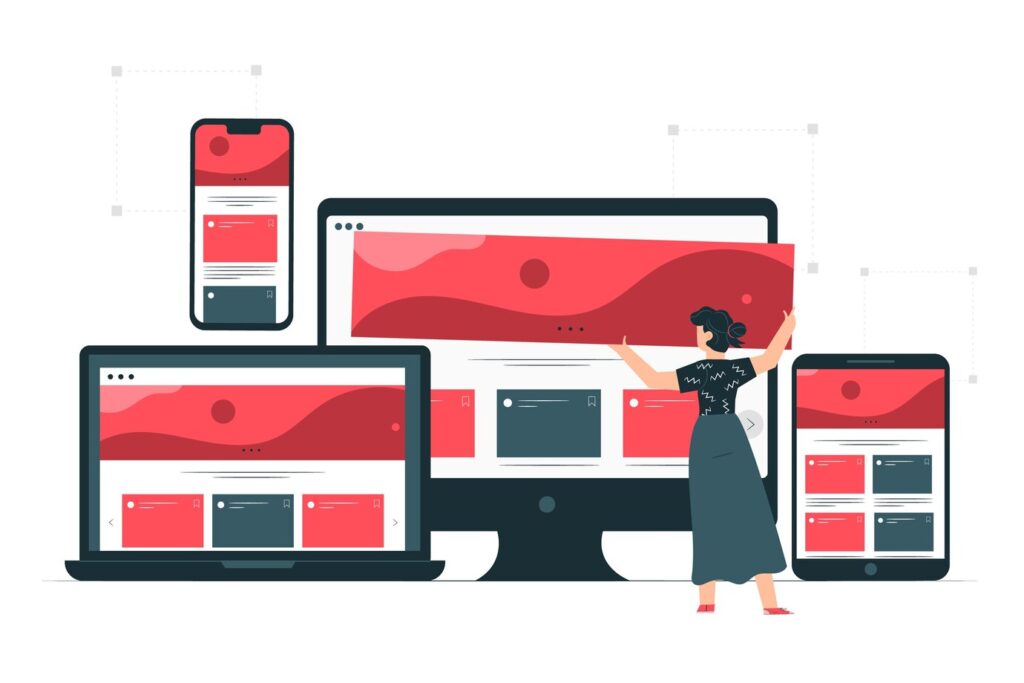 In the modern era, the presence of a website plays an essential role in any business's success. Your business website must be beautiful as well as usable so that it can attract potential users.
However, today's audience uses a wide range of devices – from tablets, mobile phones to laptops and desktops. Therefore, it has become necessary that businesses focus on web design that helps display their website uniformly across all devices. And it can be achieved with the help of responsive web design.
Benefits of a responsive website
Responsive web design makes life easier for your users as they can explore your services without any hassle and irritation, no matter what device they are browsing on. Keep in mind that a satisfied website user converts faster.
Designing and developing a responsive website may take some time, but it is highly beneficial in the long run because, in the future, you can manage and upgrade everything in a single place. So this is a smart way to save time, money, and overall effort.
Separate mobile and desktop apps make search engine optimization difficult for you, and they also create a hindrance in achieving a good ranking in the search results. Furthermore, search engines like Bing and Google also recommend adopting a responsive web design approach.
If you provide your users with a consistent, smooth, and optimized website that they can easily view on any platform, it will ultimately help provide an excellent experience to them. It means that you can easily convert leads into sales. Additionally, it gives you a competitive advantage as well.
Features of responsive web design
A responsive business website takes user friendliness to a new level. It can load quickly on every single screen size.
Responsive websites do not use redirection, making it easy to manage your search engine optimization campaigns.
It reduces the burden of your search engine optimization professionals as they do not have to work on multiple versions. Additionally, search engines also prefer responsive websites.
If your website designing company has adopted a systematic responsive web design approach, then your site will be resistant to future glitches – this means that the maintenance cost and burden will be less.
Responsive websites can also be easily provided with offline browsing capabilities.
Responsive web designs make decision-making uncomplicated as their analytics reports are straightforward, and hence that data can be easily managed, and further strategies can be created for better growth.
The loading speed of a responsive website should be fast because it has a significant impact on your business. Nowadays, customers need fast-loading websites, and if your website is taking more than 5 seconds, then it's likely that your users will close it and purchase services/products from your competitors. Moreover, slow website loading speed can badly impact your search engine ranking.
In responsive web design, the size of the images also plays a crucial role in making or breaking the impression of your business. If images are not displaying correctly on all screen sizes, then they can leave a bad impression on your users. So, always consider resizing the photos correctly.
The text should be easily readable on all screen sizes. Keep in mind that if your audience is using a small screen such as a smartphone, then there should not be a requirement to zoom in to read the text.
As you are now familiar with the benefits and features of a responsive website, we would suggest that you hire professional and experienced website designing services as they will take care of all these things and provide you with a best-performing website.