8 Reasons Why Small Businesses Need Digital Marketing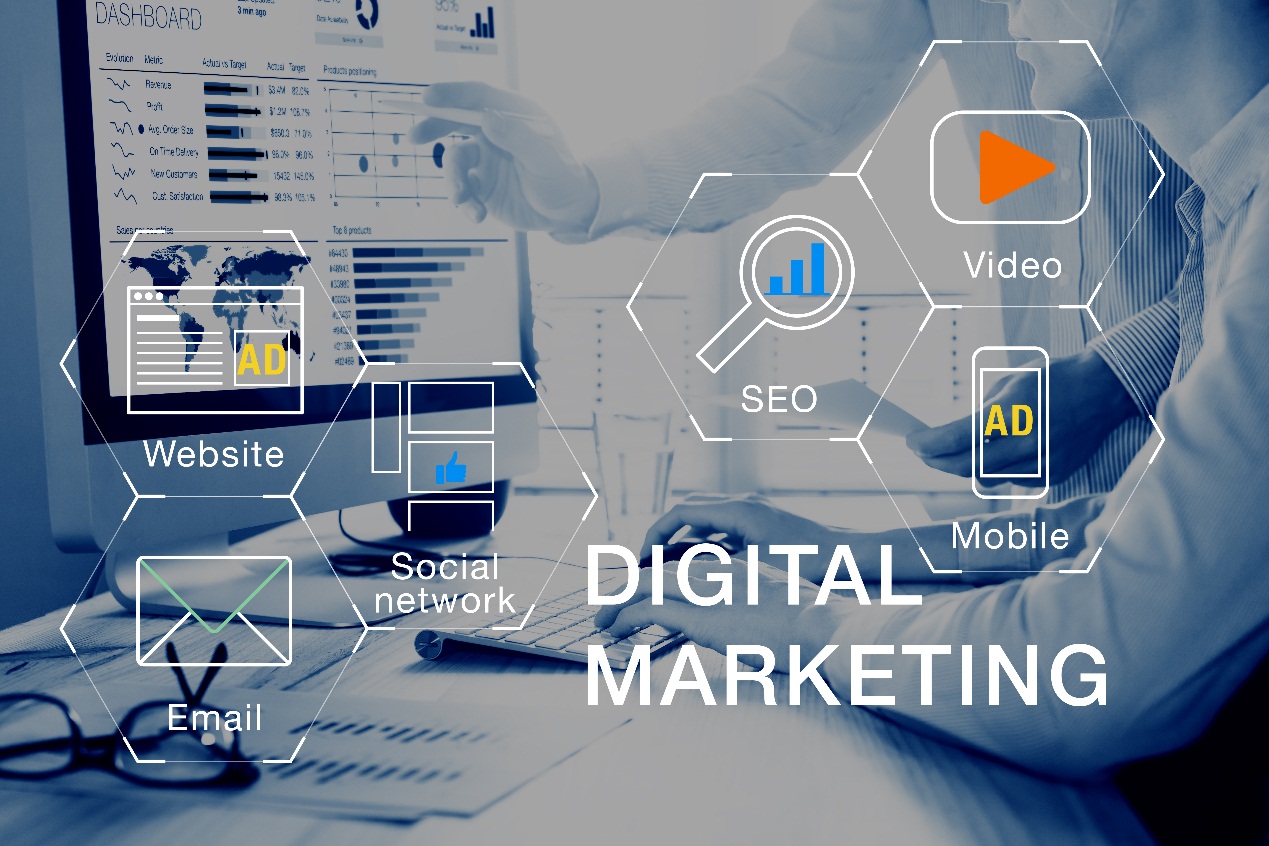 Introduction
Small business owners should invest in digital marketing for a myriad of reasons. We live in the digital age where more and more aspects of our lives are being impacted by the internet and a lot of businesses depend totally on digital marketing for their marketing strategies.
An overwhelming percentage of buyers start searching for products to buy online and hence it is very important for small business owners to invest in digital marketing. Here are some of the most important reasons to understand why small businesses need digital marketing.
The World Is Online:
It is estimated that around 51 % of the world's population uses the internet. An overwhelming majority of such people use the internet for anything and everything. Small businesses need digital marketing because the majority of their potential customers are online and digital marketing is a way for businesses to reach their customers effectively. Internet users are spoilt for choice as they have numerous options to choose from so if you don't have a web presence, you may lose out your business to your competitors.
You Can Learn More About Your Customers' Needs:
One of the most common challenges faced by small businesses is to capture and convert leads into customers. To be able to do that, small business owners need to identify the needs of their target audiences, so that they can fulfill their demands. Through digital marketing, small businesses can learn the preferences of their customers making them better placed in targeting their ideal customers. Different tools can be used to find out the interests of target audiences so that an informed decision can be taken based on solid market research.
It's Affordable:
Capital is the biggest constraint for small businesses. Since they are limited by budgetary constraints they can't spend a lot of money on their marketing. Digital marketing comes to their rescue as a cost-effective which can deliver the results without having to break the bank.
It is common knowledge that digital marketing is a lot cheaper than most other traditional forms of marketing. Digital marketing has also leveled the playing field between small and big businesses to a considerable extent giving small businesses something to fight against their bigger counterparts who have a much bigger advertorial budget.
It Levels the Playing Field:
As has been said before digital marketing has leveled the playing field for small and big businesses to a considerable extent. Small businesses don't need expensive tools and huge advertorial budgets to achieve their goals. A lot can be achieved through the knowledge and experience of digital marketers. If and when small businesses use ingenuity and creativity in their campaigns they have a real chance of doing better than big businesses.
It Offers a Measurable ROI:
One of the main advantages of investing in digital marketing is that it is very easy to find out what's working and what's not. It helps marketers in changing elements that are not working and optimizing campaigns for a better outcome. Such an advantage is not available in most traditional marketing techniques. Digital marketing allows small businesses the opportunity to go for a trial run to see the results first and then depending on the results they can choose to more invested or not.
6. It Promises Global Exposure:
If and when small businesses use traditional methods of marketing, their exposure is largely limited to geographical locations or targeted customer demographics. On the contrary, digital marketing can expose small businesses to a global audience much beyond your target audience.
One can easily build effective brand recognition and increase customer exposure with the help of digital marketing. It is possible to show ads in any part of the world as global exposure can be achieved at very fewer costs. More views on the ad increase your chances of getting more conversions and more conversions mean more revenues and hence profits! Through blogs and social media, the possibilities are endless when it comes to promoting your products or services with the help of digital marketing.
7. It Helps in Building Long-Lasting Customer Relationships:
A lot of small businesses face the problem of retaining and re-engaging customers. Given that around half of the world's population is on the internet, increasing your digital marketing efforts can help you in retaining your customers.
Given the ruthless competition in markets today in all possible niches, you shouldn't be demoralized if you lose customers. You should instead focus your resources and energies on targeting your customers well.
You can entice your customers to keep coming back for more through digital testimonials, automated email campaigns, remarketing and retargeting.
It Saves You from Falling Behind Your Competitors:
While you might still be debating the need for digital marketing for your small business, it is highly likely that your competitors might be going forward with their digital marketing initiatives and campaigns.
If you choose to be ignorant you run the high risk of being left behind your competitors and losing your customers to them. Whether you like it or not, digital is the way forward and you need to jump on the bandwagon if you haven't done so already! You can use different tools to see digital marketing strategies being used by your competitors.
This helps you in learning from their failures and successes. All data that you find during your research on your competitors can be used in the digital marketing campaigns that you run.
The Bottom Line
Digital marketing has a lot of benefits to offer for all kinds of businesses, including and especially small businesses that are limited by their budgetary constraints. The aforementioned eight reasons should have convinced you of investing in digital marketing if you haven't done so already. Now that you have decided to invest in digital marketing, you need to decide whether you'd do digital marketing on your own or get it done through a 360-degree digital marketing agency. You can also use to engage the services of a digital marketing reseller who can get the job done for you through a white label digital marketing agency.