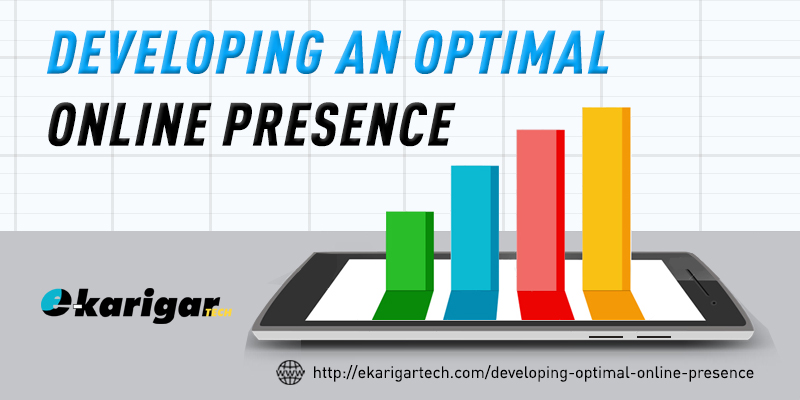 Thinking of launching a website? This could be just the nudge your business or organisation needs to boost its presence on the market. In fact, studies show that more and more people are adopting the online shopping and service access. The younger generations have already jumped on this bandwagon. Developing a website is also one of the cheapest ways to expand a customer base with minimal costs. It is also the fastest way to communicate with clientele in an efficient manner.
Considering the repercussions that come with a website for any business or company, much thought must be put into the process. The key starting point is of course getting the best web designing company or professional individual on
the job. Once the website is up and running, the best SEO Company must also be engaged. This will ensure the success of the website through maximising the site's potential.
Other businesses have opted to have dedicated staff in their IT departments for the development, maintenance and management of websites. This model however is not exactly applicable to all businesses. Smaller start-ups or
organisations with minimal employee numbers will definitely not find this strategy feasible. It is a simple case of weighing costs and benefits. As such, hiring periodic assistance might be more sensible. In this case, external services will be necessary. Here are a few things to keep in mind in this endeavour;
Service Package Provisions
As a new aspect to the business, the perfect scenario would be to have a company that offers a full package of services for the website. This is considering that the services of operating and maintaining a website might require different specialties. For instance, the website itself will need periodic maintenance such as bug checking. At the same time, the content on the site will require SEO services. Ideally therefore, a company that offers a package deal
for all these services is probably more ideal than engaging different service providers for each one. It also reduces management demands and saves the hustle of facilitating the whole process with multiple organisations.
Expertise
The level of expertise of the selected web developer or SEO expert will definitely reflect on the finished product. It is therefore paramount to ensure that a fully qualified and seasoned service provider is selected for the job. This also
helps in securing expert advice from people who have dealt with similar work before. Should an amateur organisation be selected for the job, rigorous monitoring must be ensured to ensure quality services.
Cost
The costs incurred in web setups and SEO services can be quite significant especially for larger organisations. It is however also worth noting that the benefits of such an undertaking can be extremely significant just as well. More
often than not, the resulting benefits or revenue far outweighs the costs of establishment. It is therefore advisable to invest in an online presence and website content optimisation despite its initial cost.
Suitability
Developing a website for a company or engaging SEO services should never be just about trend following. Granted, the need to adopt to new trends is very real however every business must consider if this is really adaptable to their
operations. For example, government organs that issue national documents like passports do not necessarily need to attract people to come to their premises. Fact is, if they could, they would actually discourage people from coming in
order to lessen their workloads. This however does not mean that the government organs have no use for websites, just that their priorities will be very much different from a clothes-selling website for instance. As opposed to
attracting clientele, they can simply use it for alerting the public on changes in operations etc. As such, the engaged developers and SEO experts must be able to use the business' core needs with the services and promote the correct aspect not just follow trends and provide generic services.
The best SEO Company in India can be identified by the performance of previous engagers. The reviews for each company therefore tell a very important tale as to the expertise and competence of these providers. The same
goes for web development companies as well.